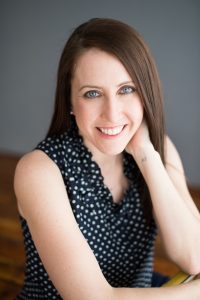 Abbie is a Psychiatric Nurse Practitioner who aims to approach mental health using a holistic and medicinal outlook, recognizing that our mental health benefits from the many puzzle pieces that make up our life. In addition to medication management, she aims to support her patients using personalized goals, short cognitive behavioral techniques and education on the importance and role of exercise, sleep, mindfulness based techniques, and meditation in our daily life.
Abbie works with children, adolescents, and adults, and treats a wide variety of psychiatric disorders including but not limited to anxiety, depression, panic, bipolar disorder, and neurodevelopmental disorders. She received her Bachelor of Nursing from Virginia Commonwealth University and her Master's of Science in Nursing, from the University of Virginia. She also holds degrees in Art History and Humanities. She is LGBTQ competent and affirming.
Abbie grew up in the Pacific Northwest and enjoys hiking, art, traveling, knitting, and coffee. She lives in the Richmond area with her husband, kiddo, and two cats.