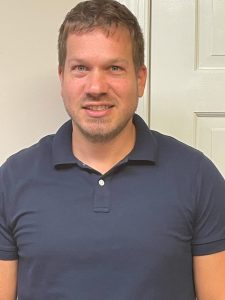 Thomas Mamalakis is a Psychiatric Mental Health Nurse Practitioner who believes in a collaborate, wholistic path to healing where the path chosen to strengthen and improve one's mental health embraces multiple techniques, strategies, and reflections.
 This philosophy is managed by more than just one intervention. One's overall health is healed through a composite of techniques that may include medications, dietary assessment, lifestyle adjustments, therapy, meditation; all individually crafted strategies that target specific needs.
 Thomas works with patients who struggle with anxiety, depression, mood and thought disorders.  He began his nursing career with child and adolescent patients, and spent the last three years with adult through geriatric patients while completing his degree from the University of Virginia. Thomas also holds a BA from the University of Wisconsin.