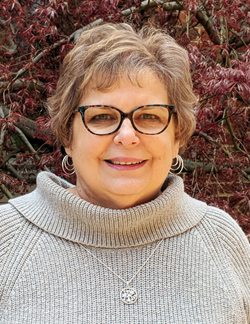 Locations:  Parham Road, Short Pump
Dianne Zito Hensley is a Licensed Clinical Social Worker who currently practices at the Parham Road office. Her practice primarily focuses on working with adults in both individual and group settings. She is experienced in working with individuals dealing with depression, anxiety, bi-polar, grief and loss, relationship and stress and medical management issues. Ms. Hensley is very interested in and particularly enjoys her work with patients dealing with negotiating life changes and aging related issues. This focus also includes the medical challenges and mental challenges of aging, as well as caring for aging parents and assisting individuals in the process of making difficult decisions regarding managing their lives. In addition, Ms. Hensley enjoys working with parents of all ages regarding their challenges in helping and managing their parenting and adult children challenges. She utilizes her psychodynamic foundation and training in her work with patients, but also draws from her Cognitive Behavioral Therapy and Solution-Focused Therapy training in her work with patients.
Ms Hensley joined DBH shortly after it was founded in 1996 and has practiced professionally for over 30 years. She is a Licensed Clinical Social Worker and a Board Certified Diplomate in Clinical Social Work. She earned a BA in Psychology from West Virginia University and a Master of Social Work from Virginia Commonwealth University. Prior to joining DBH, Ms. Hensley managed her own private practice for several years following her fourteen year experience as a Senior Clinical Social Worker in a non-profit family counseling agency. These experiences provided an excellent foundation for her current work with DBH patients and she is very appreciative of that early career learning and experience.
Ms. Hensley believes strongly that the therapeutic relationship between patient and therapist provides a foundation and a unique opportunity for patients to experience acceptance and in addition, the challenge of learning about themselves and making changes in an honest, safe and caring environment. Ms. Hensley believes strongly that maintaining "Hope" through all the challenges of life is the key to mental health and well-being. She communicates and fosters "hope" throughout her work with patients.